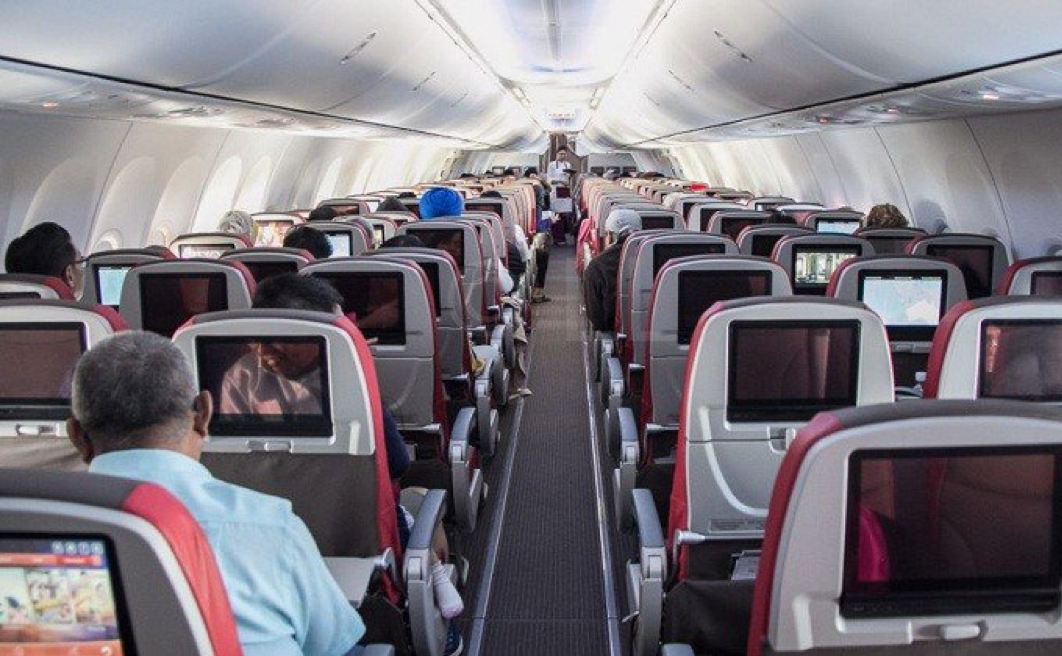 Playing with yourself on a flight sound like a script out of a porn film, but recently a guy was caught on camera as he was jerking off on a damn plane. At the beginning of the year, I always thought that 2018 would be a year full of surprises and so far, it has not disappointed.
In this recent incident, a man was filmed while masturbating under a blanket with his eyes fixed on his phone. The action shocked fellow passengers and the guy who filmed the short 40 seconds incident can be heard laughing as he records the unmistakable movement of hands underneath the blanket from a row behind. The man who filmed then points the camera at the man's face while smiling and laughing at him.
The guy was dressed from what it seems like a very sharp person,  wearing what looks like a business suit, shirt and glasses turns to look at the camera and starts examining the phone in his hand, apparently very embarrassed. The recording does not stop there, and the guy gets very uncomfortable and is seen squirming in his seat.
The video has been recorded on a flight from Brazil.  At the beginning, the guy filming encourages the man to "keep going" in German, before switching to another language. The man was sitting by himself on an empty row and was probably thinking, "why not have some fun?". He wasn't thinking that an eagle-eyed passenger would be filming the whole thing. Whoever the guy is, If I was him, I would definitely feel super embarrassed.
Similar incident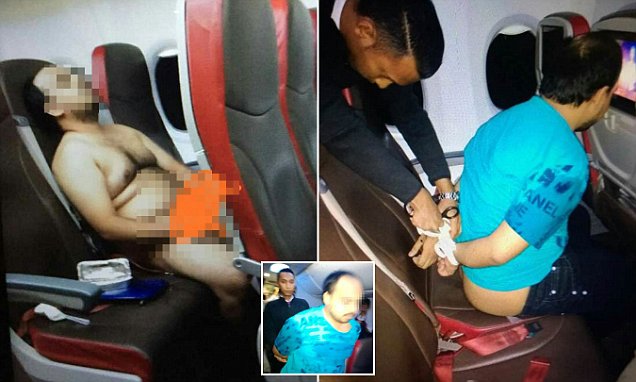 The interesting fact is that this is not the first time a passenger engages in a fap session while on a flight. Just last week, another guy was arrested for getting naked and masturbating, before pissing on his seat. The guy (in his 20s) went ahead and attacked a flight attendant. The incident happened during a flight from Kuala Lumpur, Malaysia, to Dhaka, in Bangladesh.
The guy is said to be a student at a university in Cyberjaya (where is that? Lol).
According to reports, the guy took off all of his clothes and watched a porn video while fapping and making noises. He then went ahead and urinated on his seat. He even had the guys to walk to the toilet naked while everyone was watching him. When the air hostess asked him to get dressed, he attempted to hug and grope people when he walked from his seat to the bathroom.
After the plane landed, the guy was immediately arrested. But that was not before other passengers had got tired with his attitude and tied his hands on his back with a rope.
The airline's Facebook page, a statement was released; "With regards to the incident about a disruptive passenger onboard OD162 to Dhaka on 3 March, the crew on board has followed the standard operating procedure to restraint passenger from any further disruption to the crew and passengers onboard."
And again another incident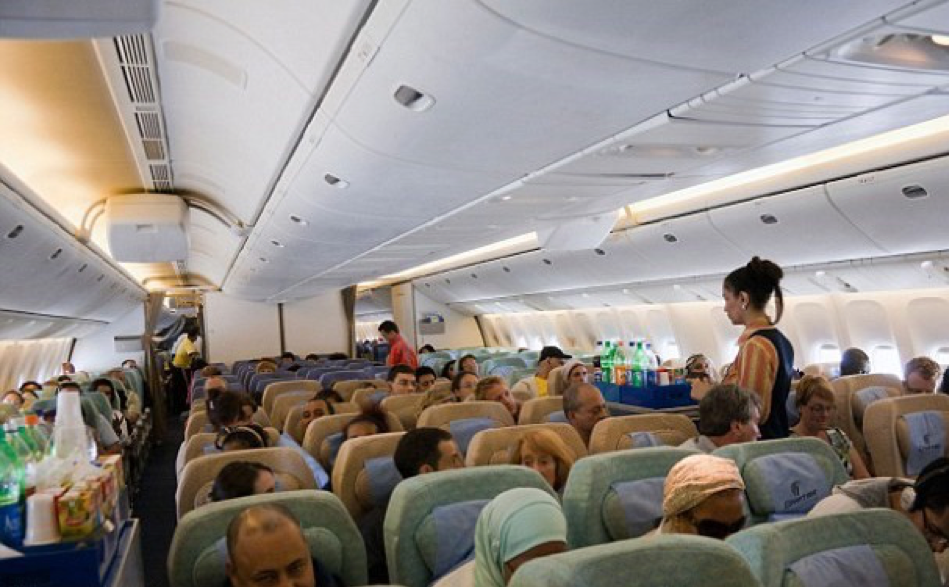 Last year around May, a female passenger complained that during a flight from New York to Paris on an American Airlines flight, a man seated next to her was fapping and the flight crew didn't do anything about it.
The passenger, Chloe King, had been sleeping when the incident occurred. When she woke up before the plane landed, a flight attendant informed her that someone seated next to her had been masturbating and that he would be arrested upon landing. The female passenger on the other side had actually seen the incident and requested to be moved.
Writing in a medium post, Chloe said that the American Airlines flight crew didn't accommodate her request to be moved to a different part of the plane and was 'forced to sit next to the man for the duration of the flight'. Upon landing in Paris, she reported what had transpired inside the plane but was only met 'with blank stares'.
"I was shaking and crying and trying not to get sick," King said. "I'll never know what exactly happened on that flight, but I do know I'll never feel completely safe flying again."
An American Airlines spokesperson confirmed that the flight took place in May.
"American always strives to maintain a safe and comfortable travel experience for all of our customers," the airline said in a written statement. "We are reviewing how we handled the situation on this flight, and have reached out directly to Ms. King. During the flight, our crew requested that French law enforcement meet the aircraft in Paris. Upon arrival, French officials interviewed the male passenger regarding the allegations."
It is not immediately clear whether the man was arrested or not.
Conclusion
Porn is an international language. However, if you are flying and you feel the need to jerk off, my advice is, don't do it with everyone watching. Why expose yourself and get into trouble? Go to the toilet. Otherwise, you will have your hands tied behind your back with rope or even worse, get arrested immediately the plane lands.