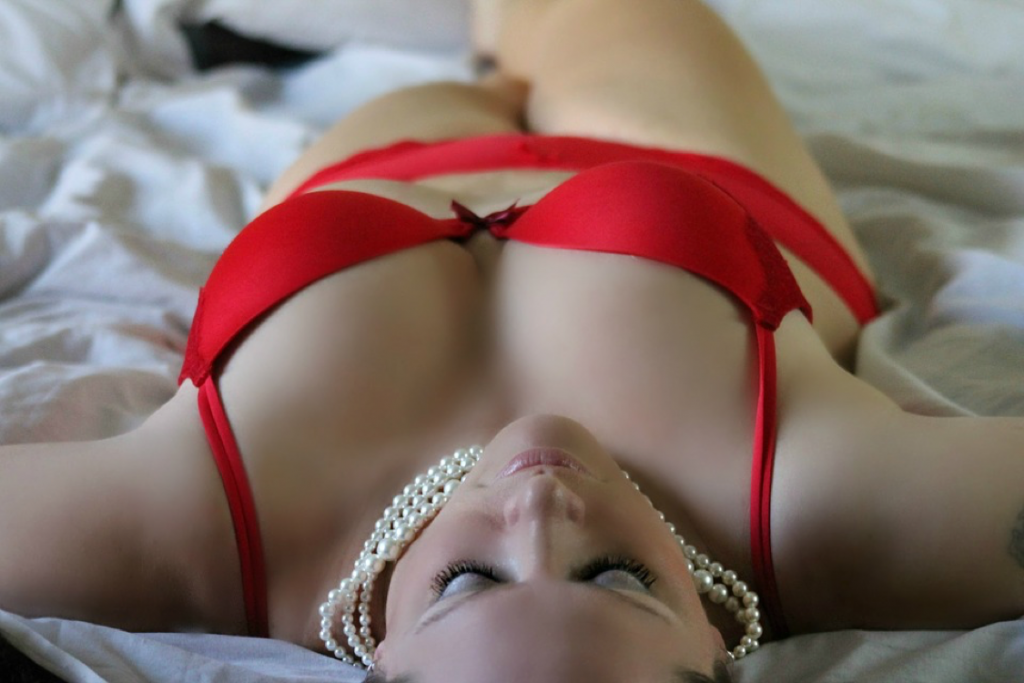 Many cam girls dream of collaborating with professional cam girl studios. Established cam girl studios have large resources and budget. This necessarily implies steady work and many lucrative opportunities. When cam models seal big contracts, they are expected to follow established rules, and adapt to processes.
Taking a leap from being associated with a professional cam studio to running an independent live camming site can be stressful, heady and challenging. To find out how much money do cam girls make, we asked a panel of Young Cam Models Council the following questions:
#1.   How much does the average cam girl make?
Here's what they said:
Cam girl earnings are performance based. The more time a cam girl invests, the more she makes. More often than not, a cam girl who works 8 hours a day earns more than the one who invests 4 hours. Of course, there are exceptions.
Cam girls with loyal clients need not break a sweat. Exceptions aside, amateurs can charge anywhere between $2 USD and $5 USD per minute. The median live sex camming charges per minute are $3.5 USD per minute.
The average cam girl invests 8 hours a day. But live camming work is usually for not more than 3 hours. In other words, the average productive live camming duration is 150 minutes.
Importantly, professional cam studios and reputed live sex camming sites take a commission of 30% – 40% of cam models' earnings.
Let's do some math.
| | |
| --- | --- |
| Median live camming charges | $ 3.5 USD / minute |
| Productive live camming duration | 150 minute |
| Earnings | 150 × $3.5 = $525 USD / day |
| Commission (Cam girl studio) | 40% |
| Effective earnings per day | 60% × $525 = $ 315 USD / day |
| Working days per week | 6 |
| Weekly effective earnings | 6 × $ 315 = $ 1890 USD / week |
| Monthly effective earnings | $ 1890 × 4 = $7560 USD / month |
Cam girls can make $7000 USD every month. Experienced cam girls usually make more than $ 10000 USD every month.
#2. Can you provide an insight into various factoring affecting cam girl earnings?
Looks and physique are important. Additionally, and more importantly, personality dictates the earnings of cam girls.
Live sex camming is not just about getting naked. It's not just about playing with sex toys or riding a 7 inch dildo. It's about interaction.
Always remember this – Different strokes for different folks. In other words, understand the psyche and expectations of clients.
A lonely and desperate client may be seeking sexually stimulating conversations. He may be interested in seeing tits, but a client who had a recent breakup may be keen on having soul searching conversations.
Very often, cam girls with warm and welcoming personality are top earners. Different clients find different things appealing. But a charming and welcoming personality is one thing that every client finds appealing.
#3. Do you have any suggestions and tips?
The quality of live camming feed cannot be ignored. It's not suggested to use stock laptop webcams.
Top earners usually use HD webcams. As a matter of fact, many camming networks require HD webcams. Quite a few networks are known to display a HD badge on thumbnails of images with HD feeds. Therefore, it's suggested to invest in a HD webcam.
Room should be well lit. Use a 3-point lighting system. Ambience should be top notch.
If your internet is slow, you'll lose your customers. No client wants to be a part of a lazy show. If you think Wi-Fi is not yielding good results, use an Ethernet cable.
If you are tired or sick, take a day off. If you are angry or having a bad day, it's recommended to logoff and sleep well. If you experience vibes of frustration, anger, annoyance, sadness and if you spend time before camera, your effective productivity may be zero. This shall, in turn, affect the amount of traffic your chat room gets.
Do not block too many regions. It's okay to block specific provinces and states. But blocking too many regions can affect your profitability. For example, if you want to block London, just block London. Do not block the entire UK.
Cater to multiple niches. If you aren't comfortable with a particular niche, it's absolutely fine to distance yourself from that niche. Only promise what you can deliver to your clients. Exceed their expectations. Create loyalty.
Different types of shows have different profit potential. A private chatroom show may fetch you BIG money whereas a group chat show may fetch you truckloads of reputation.
Different times of the day have different potential. It's tough to compete with the experienced and established cam girls. But when they log off and you go online, your earnings ramp up.
A strong social media strategy will boost your number of followers and subscribers. Keep your clients engaged and entertained. Focus on acquiring regular and loyal customers.  
Acquaint yourself with various affiliate marketing programs. See which programs are profitable and hedge your bets accordingly. You can sell used sex toys, panties and lingerie to your regular clients. You can offer consulting services as well.
 #4. Is it suggested to go independent?
If you have regular and loyal customers, great camming skills, and a solid fan-base, it's suggested to start an independent live camming site. To launch a sex camming site, an adult turnkey software can be used.
#5. How to recruit webcam models?
The truth is – cam models are inspiring and empowering other women all the time.
You can post your requirement in many adult-content friendly classified sites, dating sites and adult discussion forums. You can use Omegle.com to find and recruit new models. Hope now you got to know very clearly how to recruit webcam models.
Every cam girl should be at-least 18 years old. Age verification of all the recruits is mandatory.
That's it. Hope you enjoyed this insightful round-up. Make sure to leverage all the aforementioned tips. Maximize your earnings. Be consistent. Cheers!